Named Public Broadcasting Atlanta's Lexus Leader of the Arts in June 2001, Hwee-Eng Y. Lee has been a pioneer in the development and appreciation of traditional Chinese dance and culture in the metro Atlanta area:
· In 1989 and 1990, she organized fundraising performances by the Organization of Chinese Americans (OCA), which were the first formal Chinese music and dance performances in Georgia.
· In 1991, she founded the Atlanta Chinese Dance Company, the first Chinese dance company in Georgia to be granted 501(c)(3) non-profit status.
· In 1998, she collaborated with Atlanta Ballet artistic director John McFall in creating an authentic version of the "Chinese variation" for The Nutcracker. In a rare opportunity to bring traditional Chinese dance and culture to a wider audience, ACDC dancers performed in the ballet's month-long run of the holiday production at the Fabulous Fox Theatre for ten consecutive years.
· In 2000, she led the ACDC to become the first and only Chinese performing arts organization in Georgia to receive government funding from the Georgia Council for the Arts. In 2004, ACDC became the first and only Chinese performing arts organization in Georgia, and one of few in the nation, to receive federal funding from the National Endowment of the Arts.
· In 2002, she created "A Journey with the Phoenix," the first Chinese dance drama to be presented by a Georgia-based company. These were also the first Chinese dance performances in Georgia to use slide projections.
Ms. Lee, a native of Singapore, started ballet at the age of six and later became interested in traditional Chinese dance. By the age of sixteen, she was choreographing and teaching Chinese dance techniques at the Singapore Experimental Studio, and was a ballet instructor at the Singapore Ballet Academy. She also received several certificates from the Royal Academy of Dancing, London, UK.
In 1978, Ms. Lee immigrated to the US, where she studied jazz and modern dance while completing her BA and MA degrees in economics at State University of New York at Cortland and Boston College, respectively. She was a ballet instructor at SUNY Cortland in 1981, and was a member of the East West Dance Theater in Boston from 1983 to 1985. In 1984, she continued her Chinese dance studies with instructors from Beijing, China.
Since 1986, Ms. Lee has been teaching Chinese classical and folk dance at the Chinese Cultural Center in Chamblee. She and her students have performed at numerous educational and cultural venues over the years, including thirteen original full-evening productions in theaters such as the Robert Ferst Center for the Arts, Rialto Center for the Performing Arts, and the Performing Arts Center at Gwinnett Center, as well as the Opening and Closing Ceremonies of the Centennial Olympic Games, arts festivals, international days, schools and universities, fundraising events, and Chinese New Year festivities.
Ms. Lee has played an active role in the vibrant arts community in Atlanta. She has served on the Arts Services Advisory Panel for the City of Atlanta (2000, 2001, and 2003), Resource Council for the Woodruff Arts Center (2001-2003), and the Dance Advisory Panel of the Georgia Council for the Arts (2004, 2005, 2006, and 2009).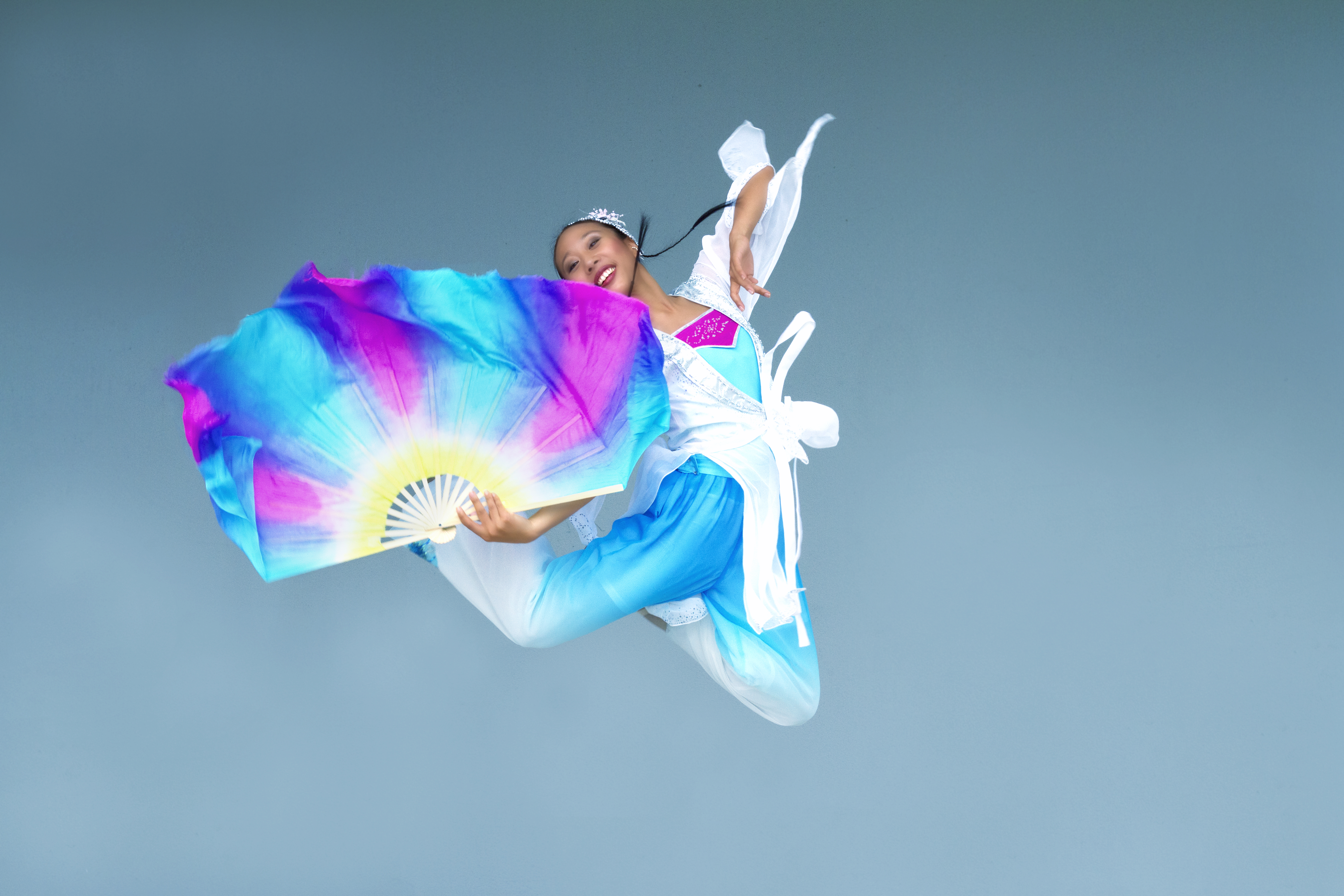 A native of Atlanta, Kerry Lee received her early dance training from the Atlanta Chinese Dance Company and Atlanta Ballet's Pre-Professional Division. While in high school, she was selected for a scholarship award at the Southeast Regional Ballet Association (SERBA) Festival.
Kerry went on to graduate from Stanford University, where she majored in Management Science and Engineering and minored in Dance. While at Stanford, she directed and co-founded Stanford Chinese Dance and was the recipient of a Major Grant from Stanford's Undergraduate Research Programs for her independent research on the intertwining of Asian aesthetics, culture, and philosophy with Martha Graham dance - enabling her to train intensively at the Martha Graham School of Contemporary Dance in New York City. In her final year she received the Louis Sudler Prize in the Arts, awarded to the most accomplished and promising senior in the field of dance at Stanford.
After working as a Research Associate at a top ranked economic consulting firm upon graduation, Kerry followed her heart into the professional dance world in New York City. A former member of the Nai-Ni Chen Dance Company, H.T. Chen & Dancers, Dance China NY, and gloATL, she performed professionally throughout the US and the British Virgin Islands as a Chinese dance and modern/contemporary dance artist before returning home to co-direct the Atlanta Chinese Dance Company since 2010. Among other honors, Kerry was the only Chinese dancer among the finalists who received a ticket on So You Think You Can Dance Season 11.
Outside of dance, Kerry is very passionate about social justice, serving as Volunteer Co-Coordinator for the first ever meeting in the Southeast of the White House Inititative for Asian Americans and Pacific Islanders. She currently works at the intersection of arts and activism on staff at Alternate ROOTS, a 40+ year old arts service organization for Southern artists and cultural organizers working to dismantle all forms of oppression.
www.kerryylee.com
Careful research is also done regarding the costumes and props, which are designed to be historically accurate. Attention is given to the color, material, and adornments. Each ACDC production features more than 200 costumes from China!